​
Since 1985, Superb Sushi has been the sushi bar caterer of choice for many of Hawaii's finest hotels, clubs, businesses, and party planners. We're Hawaii's oldest and most experienced sushi bar caterer under the same ownership since we first opened for business.

Our specialty is our authentic "Live Sushi Bar" that we bring to the venue of your choice featuring professional, trained sushi chefs. From our extensive sushi item choices, we'll customize your sushi bar menu just the way
you want for your next event. For an even more special touch, we also offer a made-to-order Tempura Bar with a variety of delicious items.

Call us today to help you plan a truly unforgettable and unique dining experience for your guests by hosting an authentic sushi bar through Superb Sushi.

We look forward to meeting and serving you soon.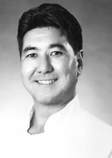 Kevin Higa, Owner
---
Superb Sushi / 1322 North King Street / Honolulu, HI 96817 / Phone (808) 737-0051 / Fax (808) 737-8100